After four days of intensive work, I now have new cover art for the first Astronomicon novel. The book rewrite has gone well, creating a novel which is substantially different and much improved from the original. A new front cover seemed like a good way to draw a clear distinction between this novel and the original.
That was enough of a reason on its own, but as the novel has a new name (Inception Point) and the design of the Elysian spacecraft featured on the existing cover art has completely changed, the existing artwork is also completely obsolete. I created a 3D model of the Elysian vessel over a year ago but it was only ever supposed to be a diagram to help me write the novel. Several attempts to improve it enough to work for illustrations did not produce good results, so my only other option was to rebuild it from scratch.
This time, with rendering in mind, I built it again with considerably more detail and appropriate lighting. It was a huge amount of work, but I think the results are more than worth it.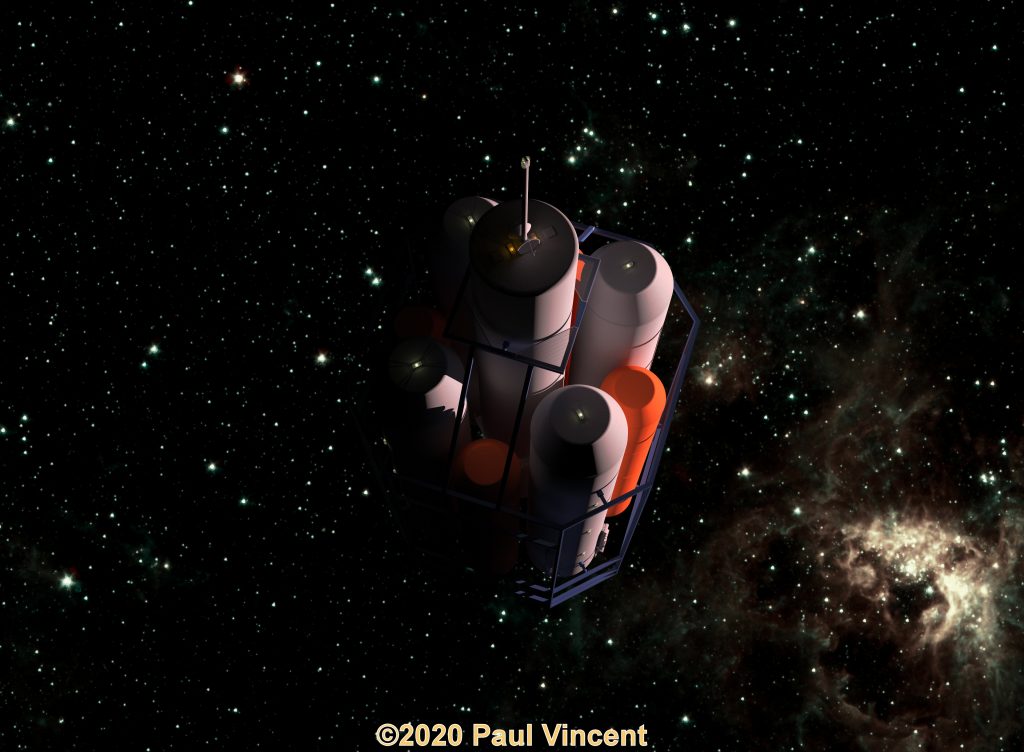 Of course, the big advantage of creating a 3D model is that I can produce shots of it from any angle, at any distance and infinitely vary the lighting. For example, producing a rear-view shot like this took less than forty minutes: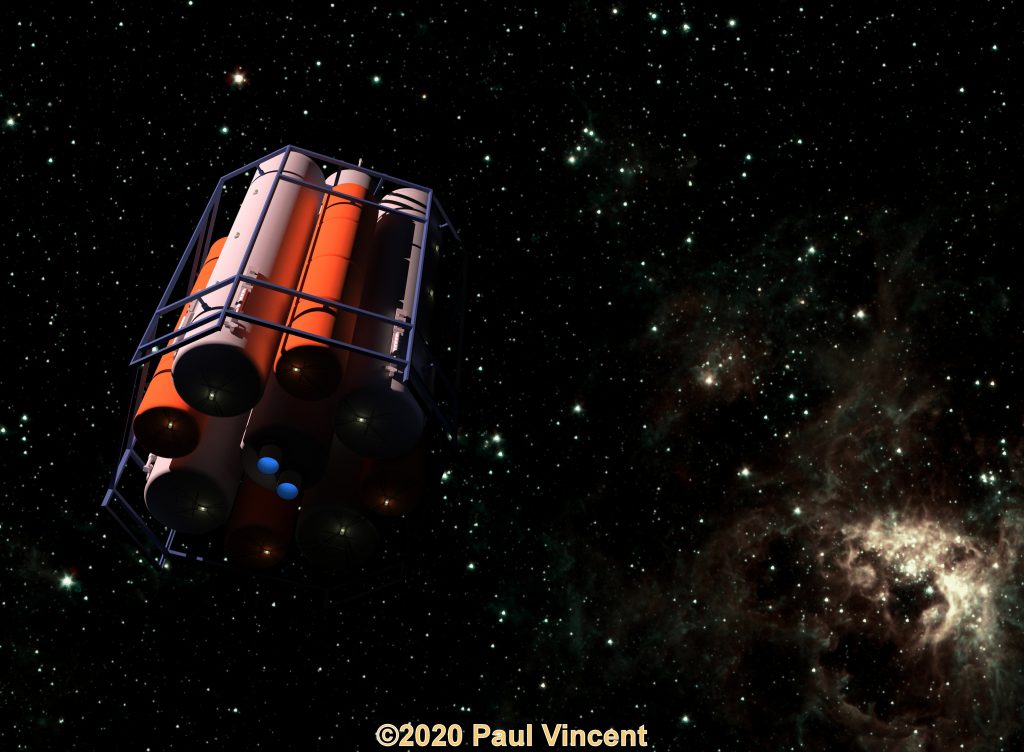 (Sorry, I forgot to change the background before rendering that one!)
I am so pleased with the results of this exercise, that I will definitely give it a go for more of the Astronomicon novels. Building the ship models at this level of finish, and matching detail, is certainly time-consuming, but just look at the results! It's the best cover art I've ever created myself. I just hope it helps my sales on Amazon.