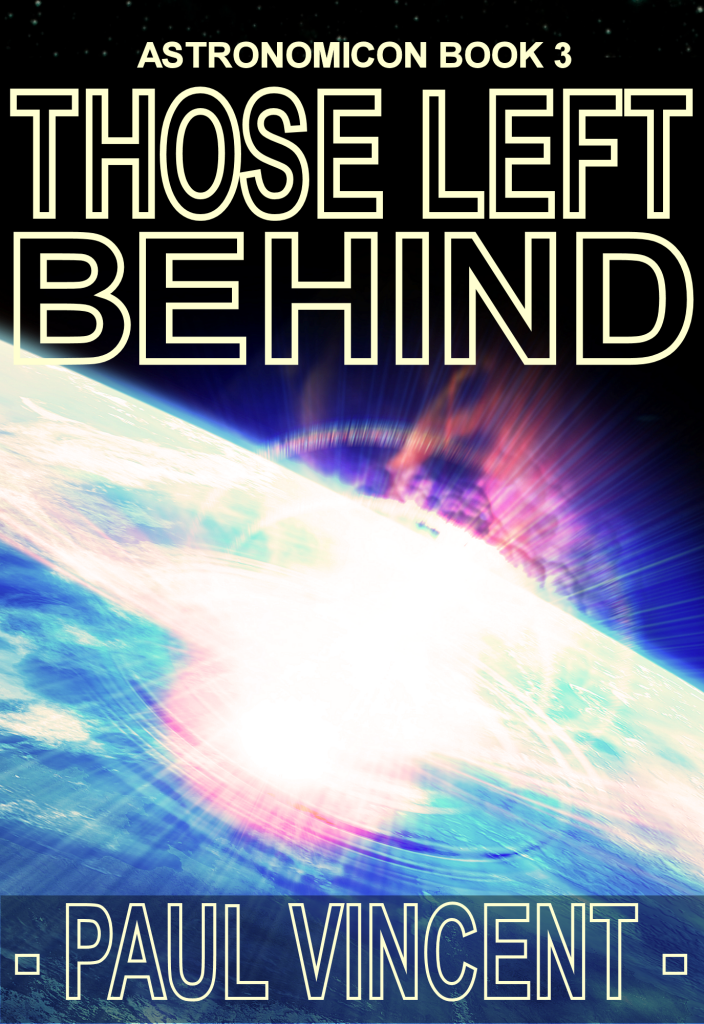 In many ways this book forms a prequel to the entire series, covering events that happened prior to Book 1. If you have not yet read Book 2, then I strongly recommend that you DO NOT READ THIS PAGE!
This is my favourite piece of science fiction to date. It covers new topic areas and emotions that I've never tackled before. The characters are deeper, more emotionally driven and up against greater risks to achieve their aims. It's a strong story, lots of action and a real quest for the main protagonist.
Brief Synopsis:
In the face of imminent destruction, a population makes a last stand against insurmountable odds.
Classic science fiction that will appeal to fans of Arthur C. Clarke. Astronomicon: Those Left Behind is the epic account of the deadly invasion of the Eridani homeworld. Caught up in the mayhem and destruction, one man strives to save his children. The evacuation fleet is their only chance, but first he must ensure that the fleet escapes without detection.
This third volume in the epic Astronomicon series is the story of the Eridani people's last stand, their attempts to foil an alien enemy's attempt to wipe them from existence and a mystery that runs deeper than any of them suspect.
This book was published on 4th July 2013 and is available for download from Amazon (4.7 stars average!).
Reader comments:
Being a father, this chapter actually brought tears to my eyes. Absolutely amazing writing, I usually do not get sucked into it, but I was easily able to place myself in Than's shoes and feel the sorrow he's experiencing. Thank you for drawing me into to your universe so successfully! (ChrisTramontana 28/12/2017)