A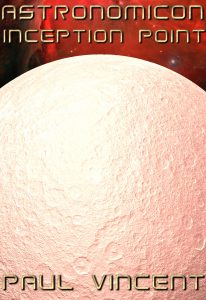 fter the mass of questions and complaints I've received over the past couple of weeks, I feel I should clarify the situation with Astronomicon: Inception Point and Astronomicon: The Beginning.
I believe the simplest way I can put it is: "Inception Point" is a completely new book, written to directly replace "The Beginning" as the first book in the Astronomicon series. It has not yet replaced it as it is not finished.
To make this totally clear, here is a list of things that are NOT the case:
You do not have to decide whether to read "The Beginning" or "Inception Point" first. They fill the same slot in the series and "The Beginning" will be retiring completely soon.
You cannot read the first 10 chapters of "The Beginning" then jump to chapter 11 of "Inception Point". They are different books with hugely varying stories. Chapters in them are NOT interchangeable.
There's no point complaining when reading "Inception Point" that things are different from how you remember them in "The Beginning". They are DIFFERENT books, with different stories.
"Inception Point" is NOT an edited/enhanced version of "The Beginning". It's a new book.
I will NOT keep BOTH novels on Amazon as that would be hugely confusing for readers.
If you've already purchased "The Beginning" (which was and IS free BTW), then you can't have Inception Point for free. It's a different book and it's NOT free (Although 99p is pretty cheap!).
No, I will not rewrite "Inception Point" to include your favourite scene from "The Beginning" – that would not make any sense.
No, I am not writing "Behemoth". That is on hold until I finish "Inception Point". I will announce when work begins again there.
No, the characters in "Inception Point" don't all have the same names as "The Beginning", nor are they all the same characters. Some have been removed, some replaced. It's a different book!
I'm still posting a chapter per day on Wattpad, so it won't be long before the entire "Inception Point" novel is complete.