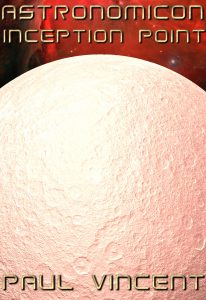 I've already posted the first 27 chapters of Astronomicon: Inception Point on Wattpad and I'm trying to post a new chapter every day! If all goes to plan, I'll have all fifty chapters posted before this time next month.
I haven't decided yet if I will leave it up on Wattpad indefinitely but it will be there for at least 30 days after the final chapter is posted. Ultimately, I'll be publishing it on Amazon. In the meantime, I'm looking for feedback and I'm especially keen to hear what you all like (or don't like) about each of the chapters. Please don't feel shy about leaving comments. Feedback can be extremely helpful.
If you like a chapter, please, please vote for it. It helps me target those chapters that need improvement by looking out for those with lower vote ratios.
Read Astronomicon: Inception point here for free..
All the feedback I've received so far has been very positive. Inception Point has the highest vote to read ratio that I've ever had on Wattpad and far above the average. I'm hoping that's a good sign! My own opinion is that this new version of the novel holds together much better, the science is more accurate and the pacing is vastly improved. I'm hoping my readers feel the same way but, if not, please let me know. I'm tough – I can take it!
Thank you for reading it and even more if you leave a comment there too!