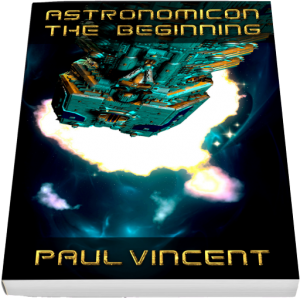 I don't have any figures comparing the rate of reader reviews between genres, but I can report from personal experience that getting readers to write a brief review of science fiction novels isn't easy. My readers are more than happy to send me an e-mail, write a PM on Wattpad or Twitter etc., but persuading them to write a review (even a few words would do) on Amazon is another matter.
I've been preaching the line of "don't tell me, tell everyone else" for months now, but it's still not making much headway. I am extremely pleased to be able to report that Astronomicon: The Beginning has received nothing lower than 5-star reviews on Amazon.co.uk since the latter end of 2016 and the same on Amazon.com since July 2017. It looks like that last revamp of the novel really paid off – and it's still FREE on both sites!
These consistently higher reviews have pushed my rating up to 4.3 stars out of 5. I'm very pleased with that.
My quest for the rest of 2018 is to find new and better ways to encourage my readers to post more reviews on Amazon. If I could just get 5% to post reviews I would more than double my total reviews in a month.
Maybe, when Behemoth is released on Amazon in a couple of month's time, I should offer free copies to anyone who reviews one of my novels on any of the Amazon sites?