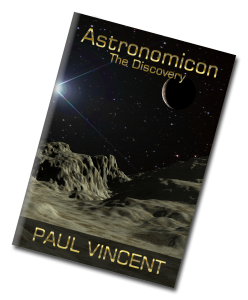 Well, it seems that my re-edit of what was book 2 has turned into something closer to a rewrite. The original was good, in fact I was pleasantly surprised by just how good the story was. I'd forgotten the deep conspiracy element that weaved its way through the showdown between the Navy and the Jovian miners.
Re-reading it for the 1st time in almost a year, I instantly decided that I needed to make a LOT more of the conspiracy and really ramp up the intrigue there. There's so much more to it than I used in the novel and a lot of it becomes very important in the later books.
In the original version there was a scary undercurrent of serious politics (including assassinations) but I had been too subtle. You could actually miss the whole thing if you didn't analyse events in some detail. So I'm putting that right, adjusting the balance and giving away some extra and intriguing information which wasn't covered in the first version.
This should be exciting!! I can't wait to get this finished and published so that everyone can let me know what they think of the improvements.
Of course, Astronomicon: The Discovery will be re-released as the second part in a single volume combination of Voyage of the Elysian and The Discovery. Both books will be significantly improved and updated, and the new volume of "Astronomicon: The Beginning" will be released before the summer this year. Of course I really do not want to upset my loyal readers who bought the previous versions of both books, so the new edition will be available for FREE on the day of launch.
Follow this blog or my Twitter feed to be kept up-to-date as we get closer to the big launch day! You don't want to miss out on the free launch offer.