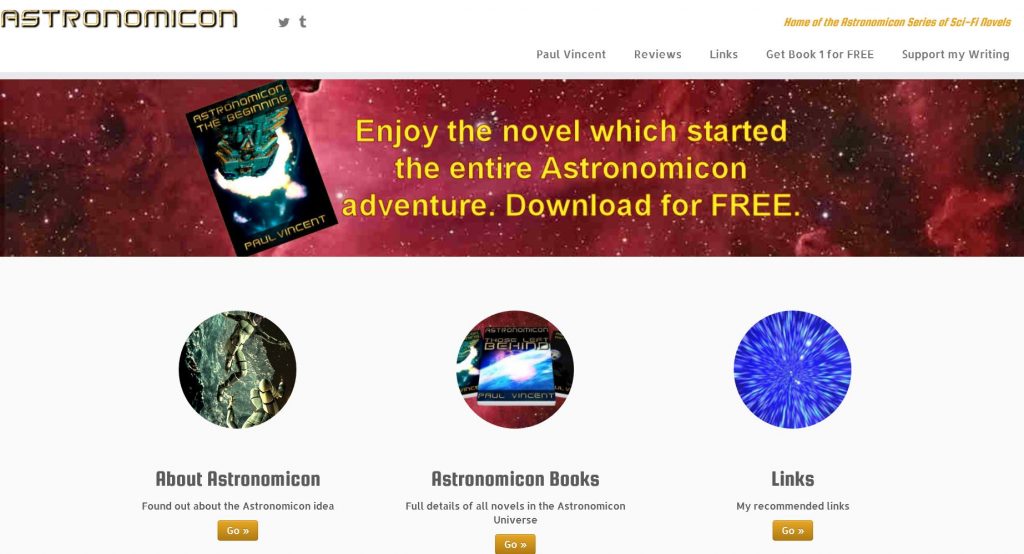 I'm pleased to be in a position to announce that I've completed major revamp of the whole Astronomicon website. Almost everything beyond the logo has changed/moved/improved. The whole look is more contemporary, dynamic and now works properly across almost all browsing devices.
Ideally, I would have done it back in November but my failed attempt at NaNoWriMo this year took up all my spare time (and some sleep time too!). Now it's complete, I can get back to writing my next science fiction novel.
From now onwards, I aim to post regular updates on my writing progress. Anyone interested in reading the next Astronomicon series will get a better idea of the path to publication but, more importantly for me, it will help keep me working and on track to get it finished in as short a time as possible.