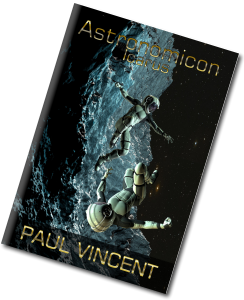 Let's face it, organic reviews, those which readers just spontaneously choose to write without coercion or encouragement from the author, are just too hard to get. I thought that hundreds of sales of this novel would lead to a few dozen reviews, but this has not happened. Now I could just sit back, let the sales continue and just assume that reviews will follow, but that's not my style. So I'm starting a new offer:
In return for reviewing Astronomicon: Icarus on either Amazon or GoodReads (or both!), I will supply you with a e-book copy of Icarus in either .mobi or .epub format via e-mail. There is a clear element of trust here because I will have to give you the e-novel before I find out for sure if you're going to write a review and post it on Goodreads or Amazon.
Please feel under no pressure whatsoever to write a review which in any way strays from your own personal opinion. Do not treat the receipt of a free e-book as bribe or encouragement to write a falsely good review. I want to see genuine, unbiased reviews.
Interested?
Send me an e-mail (paul @ astronomicon.co.uk) and let me know which file version you would prefer. I will get back to you as soon as I can.