May has been an exciting month for me. Book sales are up, I'm right on the verge of completing another novel (Astronomicon: Deadline), Astronomicon: The Beginning has been featured on Wattpad, and now my short story "Guardian Angel" has now been published in the very first issue of JAMM magazine. Better still it's been featured in one of two prime spots on the front cover! I am very happy about that.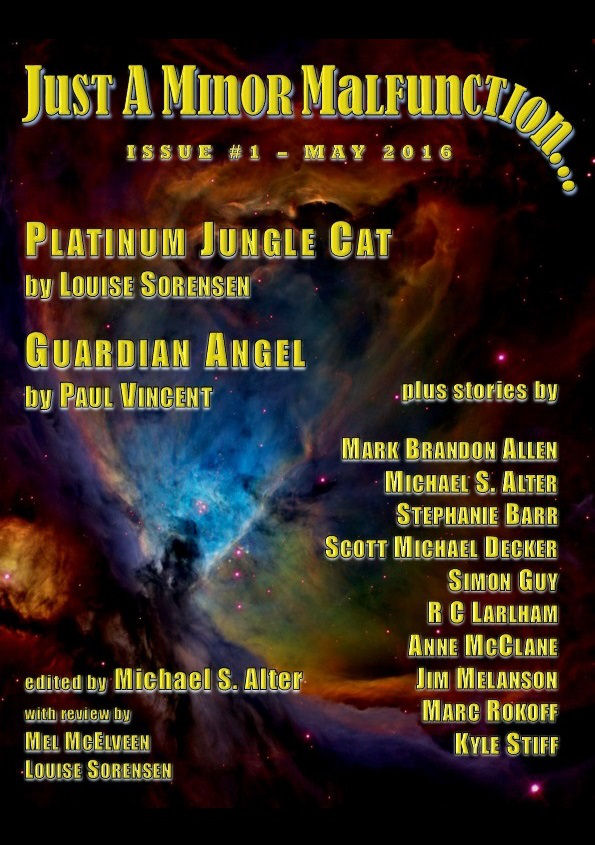 It's a great magazine featuring an excellent collection scifi short stories by a dozen quality writers. The first issue is just 99c on Amazon which is a great bargain. As Amazon supports almost all devices (including PC, Mac, Kindle, Android, Windows Mobile, iPad, iPhone etc.) you are sure be able to download and read it.
Please support the first issue of this highly promising magazine. Don't forget you can download a free sample from Amazon to try before you buy.