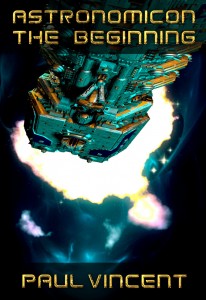 With well over 50 million people around the world using the Wattpad phone app and even more using the hugely popular website, the sheer amount of fiction read every day  on Wattpad is truly staggering.
It's a vibrant community and, over the past year, I've gathered more followers there than I ever thought possible, let alone likely.
I'm sure that this has been helped, at least in part, by so many people reading Astronomicon 1: The Beginning there. It has been available for free on Wattpad for some months now.
More recently I added Astronomicon 2: Distant Relatives there too. You can read it here for free.
In my experience, Wattpad is just about the best site on the internet for putting readers and writers together. The community there is active and enormous. The atmosphere is friendly and very helpful. There is a wealth of helpful information and advice and  if you're an author it's simply the best place to get feedback on your writing. If you need to improve, have plot holes, grammar mistakes or any other flaws in your work,  people will most certainly let you know but there is hardly any anger or malice there at all.
There's much more there than just fiction. If you're a writer, there is a vibrant community in the many clubs and forums, and there are many writing competitions open for you to join too. If you need help with any aspect of writing, editing, planning, character design, dialogue, marketing, cover art etc., there's always someone willing to help or advise.
Get involved and become much better known in the world of fiction.
If you like to read or write fiction, and you haven't already been to Wattpad, give it a try. It's a great place to be, completely free and growing all the time.