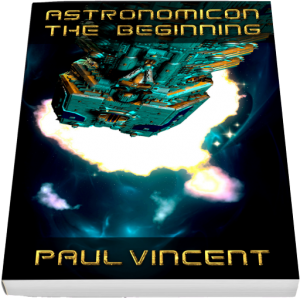 Fans of books in traditional paperback form will be pleased with this announcement:
After an extensive edit and repolish, Astronomicon: The Beginning is now available in paperback form. I know that e-books are not to everyone's taste and many people prefer reading novels in a traditional, more tangible form.
At 330 pages, The Beginning is a substantial piece of science fiction. Although it appears to be shorter than the e-book edition (385 pages) this is purely due to variations in formatting between the two media. The content of both versions is identical.
I'm aiming to get at least one more Astronomicon novel out in paperback form before the end of 2018. Ultimately, all my novels will be available in both formats but that's going to take a lot of work.
The paperback version is available from Amazon US ($9.99), Amazon UK (£7.95) and all other Amazon sites. Visit your local Amazon for full details and order your copy now.