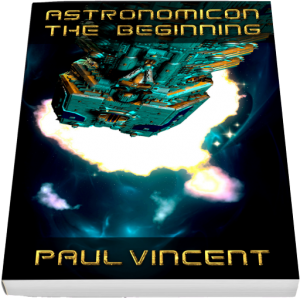 Having launched a new edition of Astronomicon: The Beginning on Amazon a few weeks ago, I am pleased to announce that the re-edited and longer version is now available on Wattpad too. It features all the same improvements: updated descriptions, improved dialogue, latest proofreading, fleshed-out characters and more up-to-date terminology (the original was written 20+ years ago!).
Now I'm free to focus my writing efforts on Behemoth. With a little luck, I'll have that complete within two weeks. If so, five weeks later, after they have appeared on the RadishFiction app, the final chapters will be appearing on Wattpad. My next planned project is Astronomicon 4, but that's going to take a while to write.
I would still love to write full time. It would allow me to produce two to three novels per year but for now, I have to fit writing in around work and family, so you'll all have to wait! I am working as fast as I can but available time is very limited.
Anyway, if you haven't already read Astronomicon: The Beginning on the Wattpad's website or their massively popular mobile app, here's the link: Astronomicon on Wattpad.