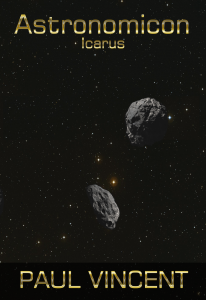 I considered doing it last year, but the timing did not suit me and, looking back, I now know I wasn't ready for it anyway. This year's a completely different situation. I have just finished the fourth Astronomicon book (Those Left Behind) and that leaves me in the perfect position to use NaNoWriMo to complete the first draught of another Astronomicon title "Icarus". It should be challenge and an interesting experience.
Assuming I finish the first draft by the end of November, then I can concentrate on editing and polishing in December before submitting it for proofreading and editing. Whether I can get it out on Amazon before New Year's Eve, I don't know, but I'll give it a try.
Anyone else taking part in NaNoWriMo this year?