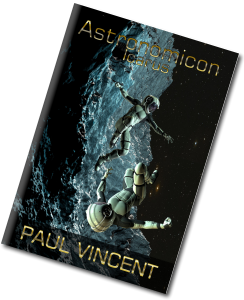 Since I published the first Astronomicon novel about three years ago, I've consistently found it difficult to get any genuine readers to leave reviews on sites like Amazon and GoodReads.com. Admittedly it's a mixed blessing as, while no reviews means no good reviews,  it means no bad reviews either.
Icarus has had a variety of reviews, so far all very positive:
"I enjoyed it and easily recommend it to anyone who enjoys SF."
4/5 stars by Marva on GoodReads.com. (Read full review)
"Overall I enjoyed this book. I recommend it to readers seeking a layered thriller or realistic science-fiction."
by Dave Higgins on Davetopia. (Read full review)
"The last half of the book I read in one sitting as I couldn't wait to find out how it ended."
5/5 stars by Avid Reader on Amazon.com. (Read full review)
Obviously I'm still looking to get more reviews, as many as possible in fact, so if you're interested in reading it and publishing a review, please let me know.