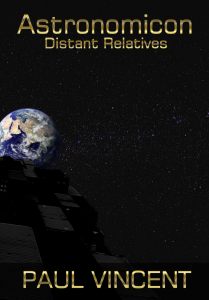 Another big step on the way to publication was started today. The team of trusty proofreaders received their first copies of Book 3: Distant Relatives today. Always a daunting moment for me, I fear being snowed under in a mass of corrections. It doesn't matter how much proofreading I do myself, it's no replacement for getting it done properly.
After any reported corrections have been made the book goes before the editor. If any significant changes are made at that stage it may go back to proofreading.
If everything goes at least roughly to plan, the third, and I believe  most exciting yet, instalment of Astronomicon will be published on 18th August. Sorry for the delay, but when you read it I think you will agree it was well worth the wait.