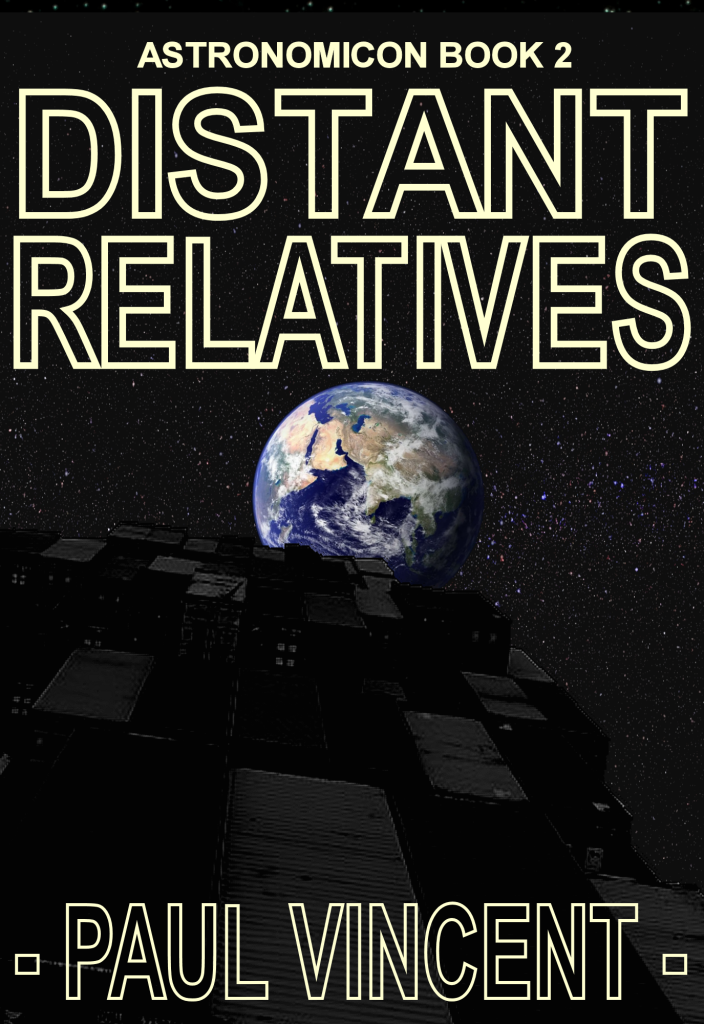 After creating a new front cover for Astronomicon Book 1, I'm now obliged to do the same for all the other Astronomicon books. Branding is important but I also want it to be obvious all four novels are related.
Today, I am posting my reworked front cover for Astronomicon 2: Distant Relatives. The layout is largely the same, although I've moved Earth into the centre of the frame. The titles are now in line with book 1.
I'm doing another proofread and edit of this novel before I upload the cover to Amazon. Readers have pointed out quite a few typos in it, so I'll fix those at the same time. Another announcement will follow when it's available on Amazon.
Now I need to get on with the new cover art for Astronomicon 3 too!