This long awaited Astronomicon novel is now in the final stages of preparation for release. The "final" draft version has come back from my trusty proofreaders and many minor changes and corrections have been completed. It's currently undergoing what should be the final serious edit.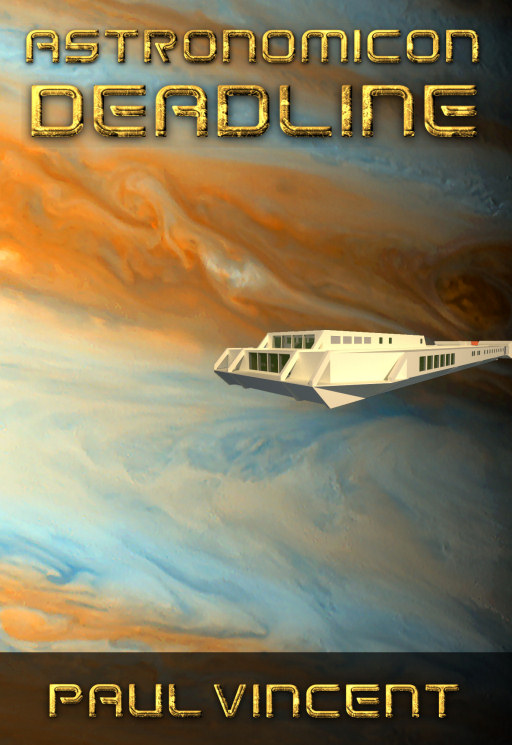 As soon as Deadline comes back and I complete any changes required, it will go out to proof readers for one final time before hitting the shelves of Amazon and Smashwords. Within a couple of weeks of appearing in Smashwords, their system will ensure it appears on iTunes,  Nook and many other formats.
I thought you might all like to see the prototype of the latest cover design (above). The space craft depicted is the primary location for most of the action within Deadline, but this is a very early rendering. We need to add a lot more detail and sort out the lighting before it becomes the published cover. In case you haven't recognised it, the backdrop is a close up of Jupiter
It's going to be a fascinating experience to see how my existing readers, and any new readers, react to the multiple levels of humour within the book. My previous novels have usually contained some dialogue humour, mostly around characters teasing or making fun of each other, but Deadline is my first proper foray into a humour driven story, funny events and light-hearted characters.